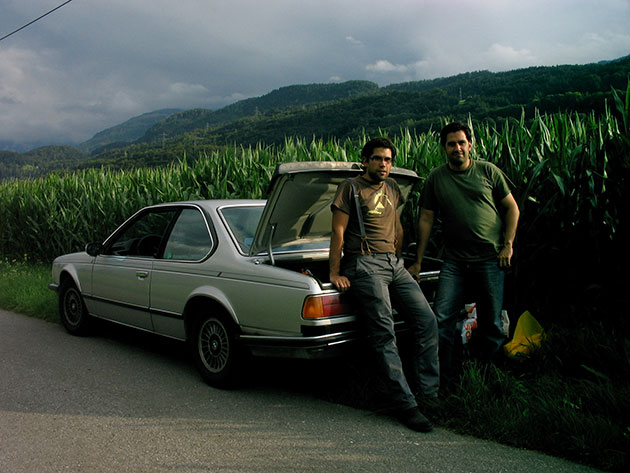 Meet Iggy and Seb
Iggy  and Seb were born in Buenos Aires, Argentina. Collecting and restoring classic cars and everything vintage was a family tradition. They grew up surrounded by their grandfathers passion for classic cars who used to own an old junkyard, full of cars, land machines and appliances among others. As children they used to play in their grandfather's junkyard and collect vintage items which they used to restore.
At a very early age, Iggy and Seb also started building all kind of scale models. Seb also started painting and sculpting. Iggy studied engineering and Seb studied architecture, both in Germany. Their passion for classic cars, scale models and vintage items remained over the years as a hobby.
By 2008 Iggy and Seb started a hobby website, Modeljunkyard.com. After getting hundreds of enquiries asking for tips about their techniques, they decided to start publishing books about scale modeling. The books are available on this website and at amazon.com. Their books reflects their passion for classic cars, vintage architecture and scale modeling.
Now with more than 20 years of model building experience, they are also building scale models on commission for museums, businesses or private collectors.
Iggy lives in Switzerland and speaks spanish, german, english and tyrol german.
Seb lives in The Netherlands and speaks spanish, german, english and dutch.
Contact us