Product Description
Underhaulin' – How to make junk model cars – [BOOK]
Learn how to make junk model cars using many weathering techniques and real rust. Learn how to make damaged upholstery and broken windows.
A step-by-step guide including 67 pictures & 58 pages.
The Underhaulin' book is a great basis to start building junk model cars and developing your model building skills
At the beginning we used to build scale model car kits following the instructions and adding lots of details we had seen in pictures of real cars from books, magazines collection or model car contests. We built amazing showroom models. We even built showcases out of real car parts we collected at grandpa's junkyard to store and display the models.
But then, one day, we thought: Why not create the junkyard of our dreams ourselves? We started with one single model junk car, and we freaked out! We realized we could have our own junkyard, just as we always wanted!
Meanwhile, our hobby became our deepest passion: Making model car dioramas and junkyard dioramas.
By building many junk model cars, continuous trial and error and lots and lots of fun, we perfected our skills. Over the years, we have found solutions to common and uncommon problems. We learned many different techniques and we have developed our own creative ideas on how to make a model car diorama, make junk model cars, how to make crashed cars, how to make burned cars, how to make a wrecked car, etc…
With this book, you will learn how to make the coolest junk model cars and junkyard dioramas yourself!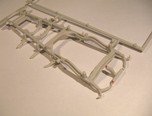 _
_
_

_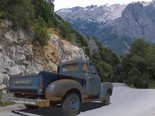 Check out more books from our collection to learn scratch building techniques, how to make barn finds, old wooden barns, garages, gas stations, gas pumps and anything else that makes the perfect model car diorama!
Do you want to buy the ebook version of this book and save some money? Click here